Apply Now: BA and MA Degree Studies in English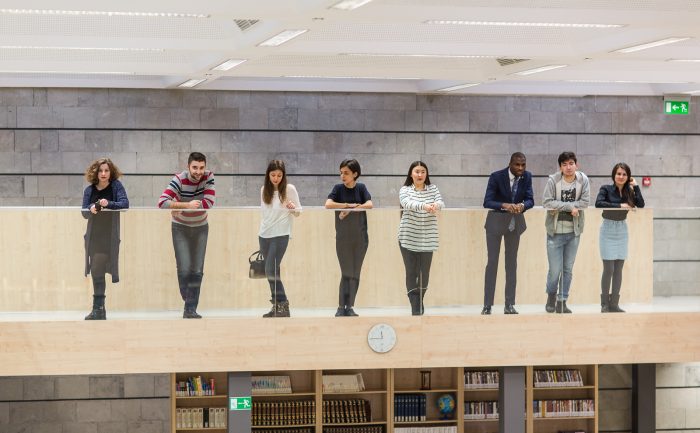 This year Vytautas Magnus University is offering 44 bachelor and master degree programmes taught in English. Everyone interested is welcome to apply online before 1 July. Citizens of other EU member states also have the opportunity to apply for state-funded MA studies at VMU before 24 June.
Bachelor's Degree Programmes in English
Those who are seeking an undergraduate degree have a wide range of choices this year, especially since VMU has expanded and opened two new academies dedicated to education and agricultural sciences.
VMU Education Academy offers BA studies of Pedagogy of Primary Education and Early Foreign Language Teaching: this high-quality programme prepares primary school teachers and gives special focus to early foreign language teaching.
Meanwhile, the Agriculture Academy offers four undergraduate programmes: Administration of Rural Development, Agricultural Mechanical Engineering, Logistics and Commerce, Water Resources Engineering.
Other university divisions offer plenty of first-level study choices as well. Faculty of Arts is organising innovative studies of Music Production, Faculty of Economics and Management is conducting BA programmes of Business Administration and Economics and Finance, Faculty of Humanities invites applicants interested in pursuing a degree in English Philology, while Faculty of Informatics provides studies of Informatics Systems.
Faculty of Natural Sciences welcomes undergraduates of Biology and Genetics, Biotechnology, and Environmental Science. Those who are interested in politics-related careers may choose International Politics and Development studies or World Politics and Economy. And last but not least, the Faculty of Social Sciences is offering a bachelor degree programme in Society, Culture and Communication.
Master's Degree Programmes in English
Prospective master's degree students can choose from an even more diverse assortment of programmes. The newly established Agriculture Academy alone offers no less than 7 of them: Administration of Rural Development, Agri-Food Business Management (Joint study programme), Agricultural Mechanical Engineering, Business Logistics, Hydraulic Engineering, Sustainable Energy, and Transport Machinery Engineering.
At the Education Academy, applicants are invited to choose Educational Management: a programme which prepares future educators, educational managers, human resources developers.
Faculty of Economics and Management conducts 4 English-language Master's programmes: Finance, International Economics, Marketing and International Commerce, and Sports Business MBA, which is a joint programme co-organised with the Euroleague Basketball Institute.
More options are available at other faculties: East Asia Region Studies and Sociolinguistics and Multilingualism at the Faculty of Humanities, Applied Informatics at the Faculty of Informatics, Performing Arts at the Music Academy.
Faculty of Natural Sciences offers MA studies of Applied Biotechnology, Environmental Management, and Molecular Biology and Biotechnology. Four English-language programmes are provided at the Faculty of Political Sciences: Diplomacy, Diplomacy and International Relations, Journalism and Media Industries, and the Interdisciplinary Master's in East European Research and Studies (MIREES).
Another four graduate programmes can be selected at the Faculty of Social Sciences: Applied Sociology, Organizational Psychology, Social Anthropology, and Social Work.