The New Strategy of VMU Pays Attention to the Graduates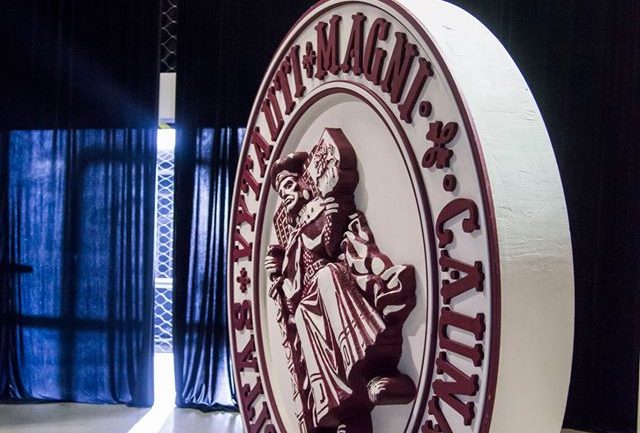 In December, 2020, the Council of Vytautas Magnus university (VMU) approved University's strategy for 2021-2027, and a plan of measures for this strategy is currently in preparations and will later be discussed at VMU Senate, finalised, and submitted to the Council. Taking into consideration overall strategy of VMU, individual departments are preparing their own strategies.
In preparation for the new 2021-2027 strategy of the university, a new direction of "Cohesive and focused community" was included to envisage the great focus on the VMU community: fostering its diversity, well-being, and self-expression.
VMU Vice-Rector for Communication, Mrs Vilma Bijeikienė emphasizes that in this direction particular attention is being paid to the graduates of the university and their mobilisation.
"We are currently offering certain benefits and services to VMU graduates, but it is important to constantly expand and improve them, and therefore we have included several new measures to the strategy. One of them is the "VMU Identity" card. During their years of studies, students become accustomed to using a student card, which becomes an integral part of their studies and connection with the university. After the graduation, when students have to say goodbye to their student cards, we want to give them an opportunity to maintain a symbolic sense of connection with the university. The "VMU Identity" card would not only have symbolic but also practical functions, related to the benefits offered by the university, for example discounts on studies, services of Sports Centre, etc.", – says V. Bijeikienė.
"We will seek to create an international network of graduates. The number of foreign students at the university is growing rapidly, therefore it is very important to maintain an active communication with them and this could open the door to wider cooperation opportunities. Moreover, we are hoping to achieve an ambitious goal of establishing a VMU Foundation of Patrons and Sponsors, which could provide more favourable conditions for graduates who wishes to support university, research activities or students. Finally, in the strategy we have envisaged a new position of alumni coordinator", – plans were shared by the Vice-Rector.
VMU has also started to promote active involvement of graduates in the structural governing bodies of the university, such as VMU Senate or the Council, as well as study program committees. The Vice-Rector has no doubt that this is a very important step because graduates not only know the university itself, the system of study organisation, institutional culture, but also have accumulated some professional experience, which allows them to share their invaluable insights in creating the future university.
"Probably one of the most important goals of the university is to serve for the progress of the society and to develop talents that would become the creators of the further progress. That is why we will make every effort to ensure that the talents we have developed would continue to feel like members of the VMU community and we will use our potential to look for new talents. For the goals that were set in the strategy, we are hoping to reach a wide, global network of VMU graduates, while ensuring closer and smoother cooperation, discovering effective means of communication and benefits, so that VMU people would continue to spread the message about their Alma Mater and would always enjoy returning to it", – said VMU Vice-Rector for Communication.